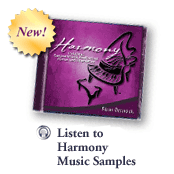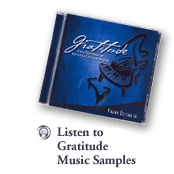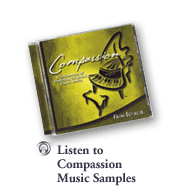 The music CD's offered in the Character Collection Series
include soothing and relaxing original compositions by
composer and musician Frank Defino Jr.

Harmony, the newest CD in the Lily Park Character Collection
is a beautiful blend of instrumentals featuring piano and orchestra.
Both Gratitude and Compassion feature original compositions
of beautiful solo piano music filled with melody. All three CDs are
perfect for relaxation, listening at the office, in the car or at home.
They also create the perfect music ambience for in home dining
with friends and family.

Frank Defino Jr has been performing and composing music for
four decades. He has toured and performed with legendary
artists such as Paul Anka, Sid Cesar, Jerry Vale, Howie Mandel,
Bob Hope, Joan Rivers, Chuck Berry and Garry Shandling.
He has written and performed on television and radio
commercials as well as corporate marketing media
soundtracks for McDonald's, Chicago Cubs, Kraft,
Kroger Foods, Lucent Technologies and WGN Radio.

His original music compositions have touched listeners
for years. Now he brings his original compositions in
compliment to the Lily Park Character Collection Series.